JULY 2011 - hotspawns... THIS IS LA NOUVELLE VAGUE !  Welcome to the Danger Zone (issue organized & edited by ANITA VOLK with a few fingerpicked choices by Henrik Aeshna)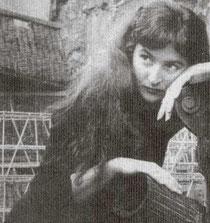 JOYCE MANSOUR (Paris/France)
"May my breasts provoke you.
I want your rage."
With a short essay by Elizabeth Tanya Antoun and four new translations by Henrik Aeshna, Tsunami bOOKS exorcizes this "femme étrange, both strange and foreign", from behind the mainstream mask of modern literature.
Joyce Mansour uses the fantastic dream world of Surrealism to take the reader through to the other side of literature and into its image world. The literary world is explored through the imagery which has been used to describe it and it is revealed as sexual, violent and disturbed. Mansour journeys through literature and myth, subverting images and questioning the place of her own identity within this world. She uses the tools of Surrealism to dismantle the patriarchal model of literature both outside the Surrealist movement and within.
- Tsunami bOOKS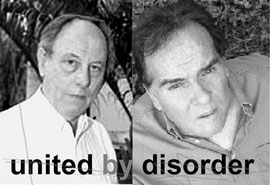 CLAUDIO WILLER and ROBERTO PIVA (Sao Paulo/ Brazil)
"Only disorder unites us. Skeptically, Savagely, Sexually. Our Cathedral is impregnated with the great spectacle of Disaster." "The Beast will come back"
      Sex, drugs, overdose, infernal ecstasy and shamanic visions in 1960's Sao Paulo. We of Tsunami bOOKS, thanks to polyglot illiterate and SchizoPoP verb bandit Henrik Aeshna who has tried to recreate into the English language the berserk, off-the-wall musicality of Piva and Willer's poems, are glad to bring out to a wider audience the hallucinating poetry of two major representatives of the Surrealist Beat Generation in Brazil. These poets crawled and screamed through the cracks of a military dictatorship and hardcore oppression which lasted from 1964 to 1984, literally blowing down the conventions of a "hear nothing/see nothing/say nothing" society armed with their self-indulgent, off/beat poems and life style.
  - Tsunami bOOKS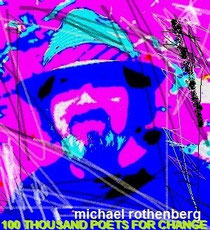 MICHAEL ROTHENBERG ( San Francisco/USA )
Michael Rothenberg, founder of 100 Thousand Poets For Change, 
is a poet, songwriter, editor and co-founder of Big Bridge Press and Big Bridge, a webzine of poetry and everything else.
He has published several poetry books: What The Fish Saw, Twowindows Press, CA 1984; Nightmare Of The Violins, Twowindows Press, CA 1986; Man/Woman, Big Bridge Press, CA 1988; Favorite Songs, Big Bridge Press, CA 1990; and Lindsay's Book, Big Bridge Press, CA 1999.
His first book of poems, What The Fish Saw, was awarded The Rounce and Coffin Award. His broadside Elegy for The Dusky Seaside Sparrow was selected Broadside of the Year by Fine Print Magazine. His poem Angels was produced as broadside in limited edition by Hatch Show Prints as part of the museum resources of The Country Music Foundation.
His most recent editorial project is Overtime: Selected Poems of Philip Whalen (Viking Penguin, 1999).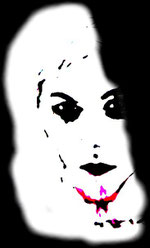 HENRIK AESHNA (Paris/France)
" Pull up a scream from the bottom of your angst
& make it explode through the night
- Feel, feel everything."
Alternative press in Europe has called him the "anti-prophet of the SchizoPoP Generation (a reference to his SchizoPoP Manifesto), an intoxicating mix of raw energy and unyielding passion, visionary vandal and poltergeist poet of inspirational carpe diem". Go check out his website and trip on his list of Obsessions (from exotic clothes and cats to clandestine epiphanies, psychogeographical exploration of intensities, tramping and women writers), and you'll know what we mean.
His irony-filled bullet-remarks and assaults (like for ex. sending his poems disguised as CVs to employers, selling Van Gogh's ear in meat packages, besides other profanities and délits) have served not only to highlight his position as the official hellraiser and Partypooper of Parisian jetset poets circles but also to wake up all kinds of sleeping volcanoes and spark a real pandemonium wherever he passes by. Henrik's cannibal pyromaniac poetry is a real shamanoise concert of "cataclysms & intravenous visual deliriums, visions, spontaneous and visceral tantrik lyricism, unstructured syntax, incest & Erotic Apocalypse", or just "the poetry of a young drop-out hobohemian who threw everything up somewhere in the world, for slip or for wisdom, a loser who realized he had nothing to lose but BOREDOM".
- introduction by Anita Volk, Lazy Gramophone (London) and Tsunami bOOKS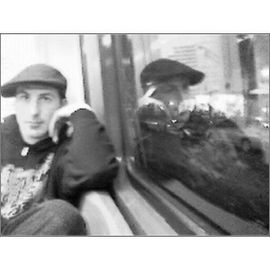 CHRIS COE (Baltimore/USA) 
"I am the dead bird. I am the little swallow at the Happy Prince's feet. I am Johnathan Livingston Seagull. The ghost of the albatross..."
This cat is the new jazz-hop Hart Crane of American poetry, a highly clever bro and talented musician. Baltimore is his bellybutton and  bunker, his junkyard, his heaven, his stage. The world he lives in is a velvet vortex, his voice a secret beatbox hidden somewhere in the Wild West ready to storm the nearest streetcorner to spread the magic verb. His life used to be something like a mix of polystyrene b-movie, radio and superheroes till he was saved by hip-hop and again by Gonzo journalism, again by punk-rock, when he found Saul Williams' 'S/he' scrawled, in its entirety, in a bathroom stall in a strip club.
Last year he made a largely acoustic hip-hop album with his longtime friend and partner in rhyme, Josh Coberly, with whom his name has become synonymous.
- Tsunami bOOKS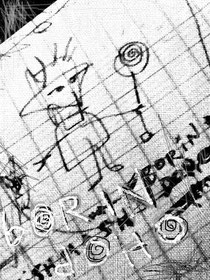 bORIN dOHO (?)
Anonymous prankster, collective fantasy or old sage of the mountains, bORIN dOHO's chalks and 'poetags' have been found all over Europe and even in Morocco, Algeria and…Bali! Who is bORIN dOHO? And what does he want?
- Tsunami bOOKS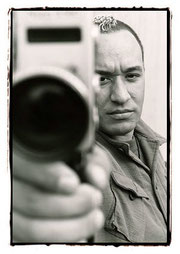 VAGABOND BEAUMONT (New York/USA)  
"god is not in heaven.
(...) he is fractured among us."
Born in Kings County Brooklyn NYC to a Jamaican father and a Puerto Rican mother, the NY Vagabond Beaumont grew up in is a furious political-sociocultural kaleidoscope in transformation burning with ghettos, graffiti, hip-hop, boomboxes, Nuyoricans, Punk, Jazz, No Wave, Basquiat, dirty doorways and rich galleries, cops, criminals…
Writer and independent filmmaker, his first feature film MACHETERO has been called one of the most important and insightful underground political films ever made.
- Tsunami bOOKS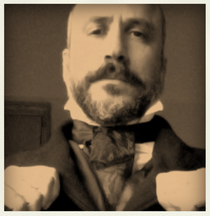 Youssef Alaoui-Fdiliis ( Morro Bay, CA /USA )
Youssef Alaoui-Fdili is a Moroccan-American Latino. His family and heritage are an endless source of inspiration for his varied, dark, spiritual and carnal writings. Helived in Paris for a few years, in the Vieux Halles, neighbor to the ragged prostitutes of la Rue St. Denis. He has an MFA in Poetics from New College of California, San Francisco. There, he studied Classical Arabic, Spanish Baroque and Moroccan Contemporary poetry, and taught a course on 19th Century literature of the Fantastic. His poems have appeared in Exquisite Corpse, a Swiss publication called "Poems Niederngasse," Stark Raving Normal, Oakland's Literary Zine "Tea Party," the New Times of San Luis Obispo and San Francisco's "Cherry Bleeds."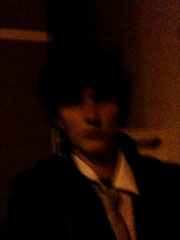 NIC BURROSE (San Francisco/USA)
"I am sick in bed
waking to the agonized moans of the walking dead"
      Here is a hot spawn of The New San Francisco Underground Poets (16th & Mission Corner Poets collective) and member of one of California's most promising bands, The Secret Secretaries. Nic's poems are pure mayakovskian torpedoes filled with dust ash urine uranium blood and guts, lost and lucid and screaming for body-and-soul emancipation from behind the bars and wars of the same old rotten American dream.
       - Tsunami bOOKS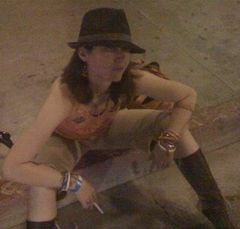 PAM BENJAMIN (San Francisco/USA) –
"I am paid to cook naked"
     The poems of a sex worker from San Francisco 'having to' cope with odd, paranoid obsessed clients for $250. Pam's acts are a strikingly hilarious portrait of modern life oscillating between reality and absurdity (imagine a Derek Jarman character + Roland Topor in Café Panique), let alone they offer us a peep into women's role in a male-dominated society and how they manage to take advantage of their condition, either voluntarily or not. However, if you want to know what the poet thinks about the morality of it all, you'd better contract her services. Only $ 250!
         - Tsunami bOOKS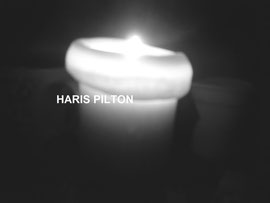 HARIS PILTON (London/UK)
"Fuck my ass my little Pope, Bare baaack, And let's have a bambi
Before I enter menopause and end up overdosed like Marilyn,
amebic dysenteric and gushy like Pete Doherty or diabetic and retarded like Pink Floyd"
Drag queen in London Soho, half African half Nepalese half British, mystic and junkie, who has no time to write coz she's always rushed, but when she does it, her universe turns out to be a real Pandora's box of trash humour and perversion! She also claims herself to be the greatest philosopher ever since Aleister Crowley. She left home at 13 after having seen People on Sunday, a 1930 German silent movie. Worked as a stripper in London, Liverpool, Berlin, Hong Kong, Bangladesh, Tokyo, Amsterdam's Red Light District and then crawled back to London with a collection of abortions and scars, where she currently works, gets scrambled and occasionally writes and draws.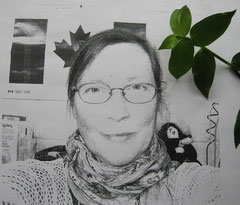 KATHY FIGUEROA (Bancroft-Ontario/Canada)
"hope one day
All inhabitants of Earth
Will share, in peace
This planet we call home"
Poet, freelance journalist, photographer and gardener, Kathy Figueroa writes about subjects found in nature, ordinary events, and themes that people can easily relate to, as well as serious social issues, in a simple, clear, concise style that everyone can understand.
Her poems are like mini short stories or moving scenes, wood-engraved illustrations with a strikingly poignant sensibility towards human values and crimes against nature, inviting the reader/spectator to think and get moved before her images.