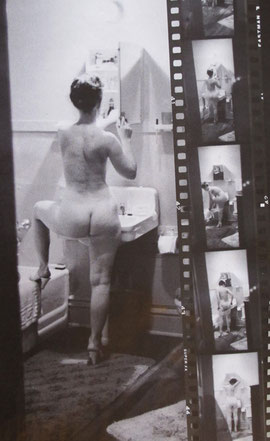 Simone de Beauvoir would turn 106 years old if she were alive today.
Back in 2008, when France celebrated the centenary year of her birth, a newly leaked nude picture of Simone (taken by American photographer Art Shay in Chicago, 1950) appeared on the cover of the French magazine Le Nouvel Observateur (the article was titled 'Simone de Beauvoir, la Scandaleuse'), which sparked a massive wave of indignation, perplexity, and tons of virtual blablabla.
Below, you will find some of the nude pictures (strikingly beautiful, powerful and expressive, to be honest) + 2 links concerning the aftermath of those infamous days, as well as Art Shay's 2010 response to a supposedly mocking article which had appeared in The New Yorker 2 years back, and, of course, the real story behind the pictures.